Cheraine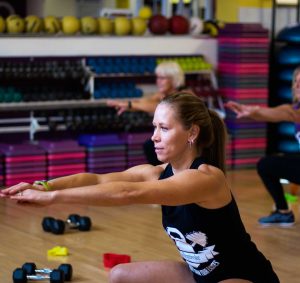 My name is Cheraine Penner I became a Best Western Fitness member in 2007 and by 2009 I was a qualified group fitness instructor for the gym. I have never had to go to any other gym because the BW offers me everything I need!! I enjoy teaching high energy classes and challenging my participants and I love challenging myself in the weight room. Feeling strong helps me enjoy outdoor activities with my husband and three children.
---
Cheryl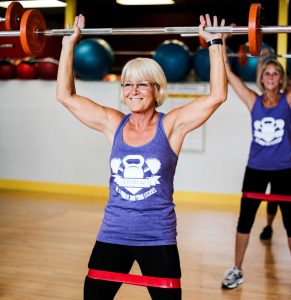 Cheryl has been in the fitness industry for over thirty years. She is a certified Personal Trainer and Group Fitness Instructor. Throughout this time she has managed a Nutrition store and completed her Lifestyle and Weight Management Certification.
In her capacity as a weight management specialist, she completes body compositions which gives clients their fat, bone, muscle and water percentage. She counsels clients to make better choices and maintain a healthier lifestyle.
---
Cristal Lee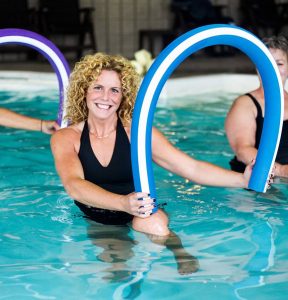 Cristal has 10 years experience working one on one helping people reach weight loss goals.
Providing heart healthy exercising programs is done on an individual basis as no two hearts are the same. Cristal is is a certified Personal Trainer. She is certified with water exercises and has a diploma in food and nutrition.
---
Darren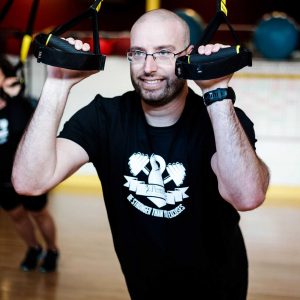 Darren has over 20 years experience.
Certified Personal Trainer
TRX Suspension Training Certified
Fitness Kickboxing Canada
Level 3 Instructor
---
Dave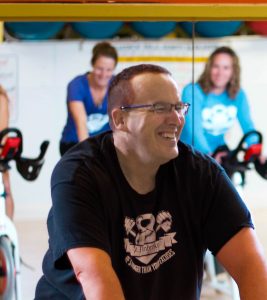 Dave Giroux is a Superintendent of School Effectiveness with the Algonquin and Lakeshore Catholic District School Board. He has been a certified group fitness instructor since 1988. Dave has taught a variety of classes at the Pembroke Fitness Centre since 2000 including low impact, step, muscle madness, tae boxing, boot camp and spin. He currently instructs classes on weekends and holidays.
---
Debbie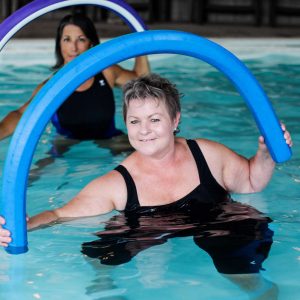 30 years of experience
Body building competitor (1994 – 1997)
Certified Personal Trainer
Certified Group Fitness Instructor
Certified Aqua Fit Instructor
Certified older adult & Heart Wise Instructor
High Intensity Training- prepared clients for police and paramedic testing
---
Donna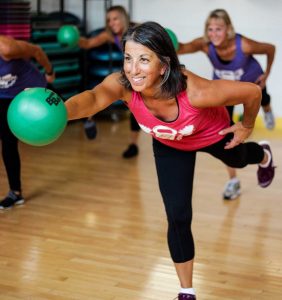 Donna has been a certified fitness instructor for over 40 years. She truly loves what she does. She teaches a variety of classes – low impact, step, muscle classes, pilates, seniors workouts, aqua and Nordic Walking. Donna promotes safety and fun in her classes and tries hard to motivate her participants to be the best they can be.
---
Jordan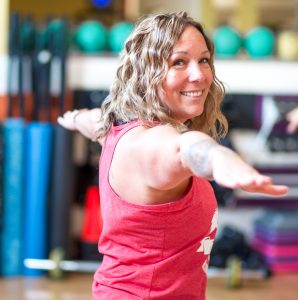 Jordan has been a yoga teacher in Ottawa, The Valley and beyond for over 15 years. She believes that yoga is for everybody, and that everyone can find their place in practice. Her style brings together elements of strength, flexibility, balance and calm, encouraging you to break through perceived limitations on and off the mat.
---
Krista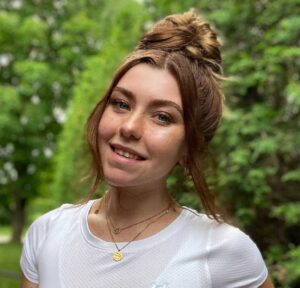 Krista is a specialist in improving your over-all health through resistance/ aerobic training, nutrition/ meal planning and health wellness coaching. She is a heartwise dedicated coach specializing in aquatic fitness.
---
Marg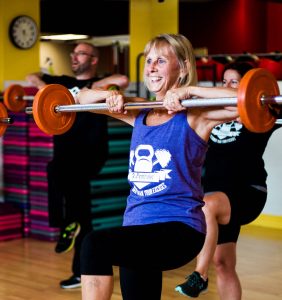 Marg is a certified fitness instructor through Ontario Fitness Council. She has been teaching fitness classes for over 30 years, it's a job she really enjoys! Marg continues to teach at the Pembroke Fitness Centre because of the amazing clientele. She has so much fun helping clients reach their goals! Marg loves that the Pembroke Fitness Centre is a community minded facility that continues to help many charities in the area.
---
Nancy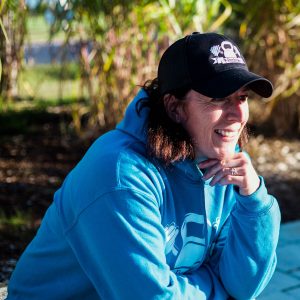 Nancy was first qualified as a group fitness instructor in 1986, while still in high school. From there she's taught in a variety of places from Pembroke, to St. Catharines, to North Bay and in Nice, France. But there is no place like the Pembroke Fitness Centre.
Nancy is also an elementary teacher with RCDSB and administrator at Ontario Education Leadership Centre. She endeavours to be a healthy example in all of her workplaces..
---
Pam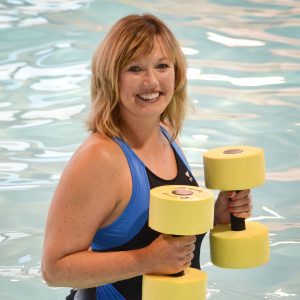 Certified Personal Trainer
Certified Heart Wise instructor specializing in heart conditions and other chronic diseases
Pool sessions/programs available
Specializing in developing programs for senior citizens
Beginner to advanced programs
Degree in Mental Health with 23 years experience counselling individuals
---
Rebecca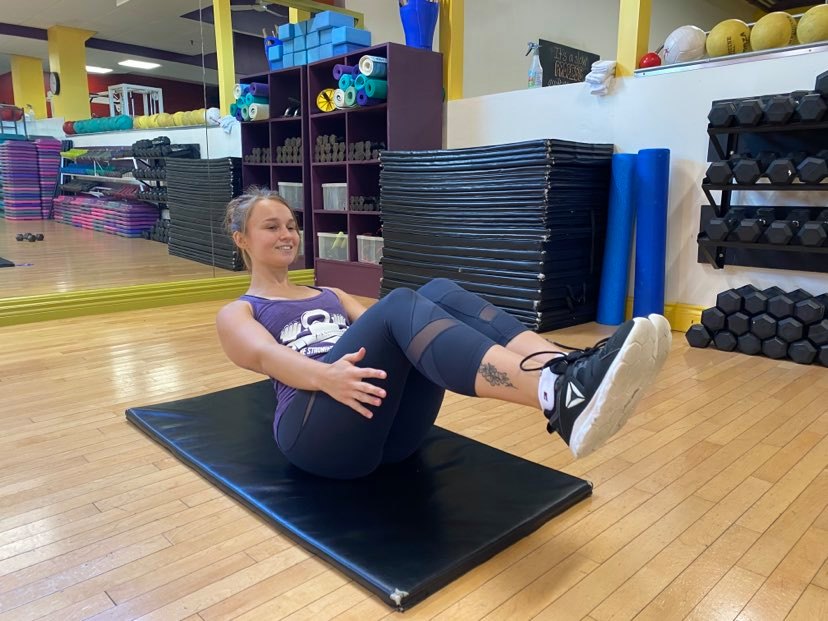 Rebecca Is currently attending the University of Guelph for Applied Human Nutrition with the aspiration of becoming a Registered Dietitian. She is a Certified Canfit Pro personal trainer. Rebecca has a variety of experience in sports and fitness which include powerlifting, MMA kickboxing, and boxing. She is experienced with training teens and pre-teens; understanding of different metabolic states and energetic pathways.
---
Sabine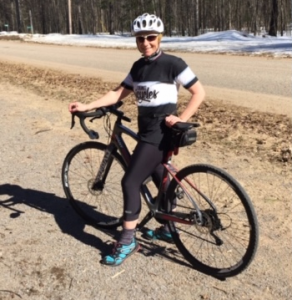 Sabine is an Occupational Therapist by trade and moved to Pembroke over 30 years ago. She has been working for the Pembroke Regional Hospital for over 20 years. Fitness and various sports have always been a part of Sabine's life. From competitive swimming and horse back riding in her childhood and early adulthood to running, CrossFit and biking in recent years.
She is a strong advocate for health and disease prevention in her work and personal life. Sabine has organized and coached several running programs and has always enjoyed helping people incorporate exercise into their daily life. She is an avid runner completing many 10 k, half marathons as well as some full marathons. In the last 10 years, biking has become a focus for Sabine, in addition to regular spin classes she bikes outdoors spring to fall, both on her mountain bike and cyclo-cross bike.
---
Sharon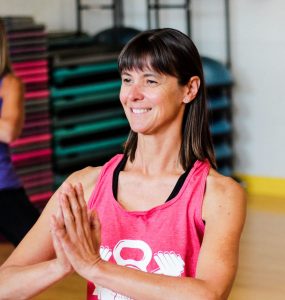 15+ years of experience teaching yoga classes and private clients
Certified RYT 200 Yoga Instructor
Certified YogaFit 100 hour Trauma Sensitive Teacher
Specialization in Yoga for Cancer Care – for individuals diagnosed with cancer or recovering from cancer
Can-Fit-Pro Certified Group Fitness Instructor and Personal Trainer
Certified Heart Wise Instructor
Honours BA Physical Education
---
Tammy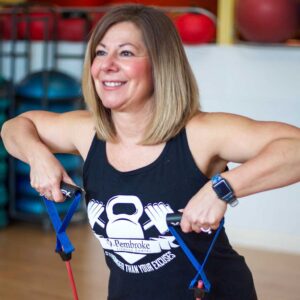 Tammy has been in the fitness industry for over 30 years. In 1995, she took over as the Fitness Director for the Pembroke Fitness Centre. She is a certified Group Fitness Instructor and certified Fitness Consultant.
Tammy worked with the Heart Institute to develop the Heart Wise and Vascular Health classes. The programs were developed to provide classes that are safe and appropriate for people graduating from cardiovascular or other rehabilitation programs, as well as those at risk of developing a cardiovascular or chronic health issues.
Tammy is proud of her team's community involvement raising over 1/2 million for different charities in Renfrew County. She was awarded the Community Volunteer Revenue Award by the Cancer Society, The Provincial Corporate Distinguished Service Award and Top Canadian Fundraiser Award for the Heart and Stroke Foundation. Tammy and her amazing team continue to volunteer and raise money for a variety of causes.
---
Tracy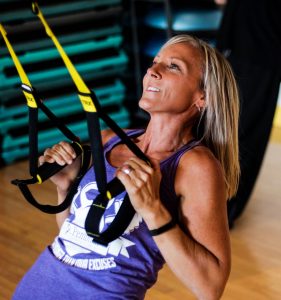 Tracy Gilchrist has an honours degree in Human Kinetics and Teaching Degree. She currently teaches high school Physical Education, Kinesiology and Science. She has YMCA Group Fitness Certification and has been teaching group fitness classes for over 30 years.
She lives, loves and teaches about the importance of being strong and healthy, no matter what age you are. Her biggest accomplishment in life is raising two bright, beautiful daughters with her husband Tim. Tracy loves Bootcamp, Muscle Madness and TRX Training classes but also likes to mix things up with new fitness trends. During her classes Tracy will offer modifications to meet the needs of all fitness levels and her enthusiasm for new music and challenging workouts will encourage safety and push you towards reaching your personal fitness goal.
---
Tricia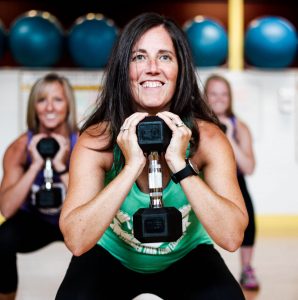 Tricia has over 25 years of experience- Certified Group Fitness Instructor | Certified Spin Instructor | Enjoys teaching Boot Camp, TRX, Muscle Madness and Spin.