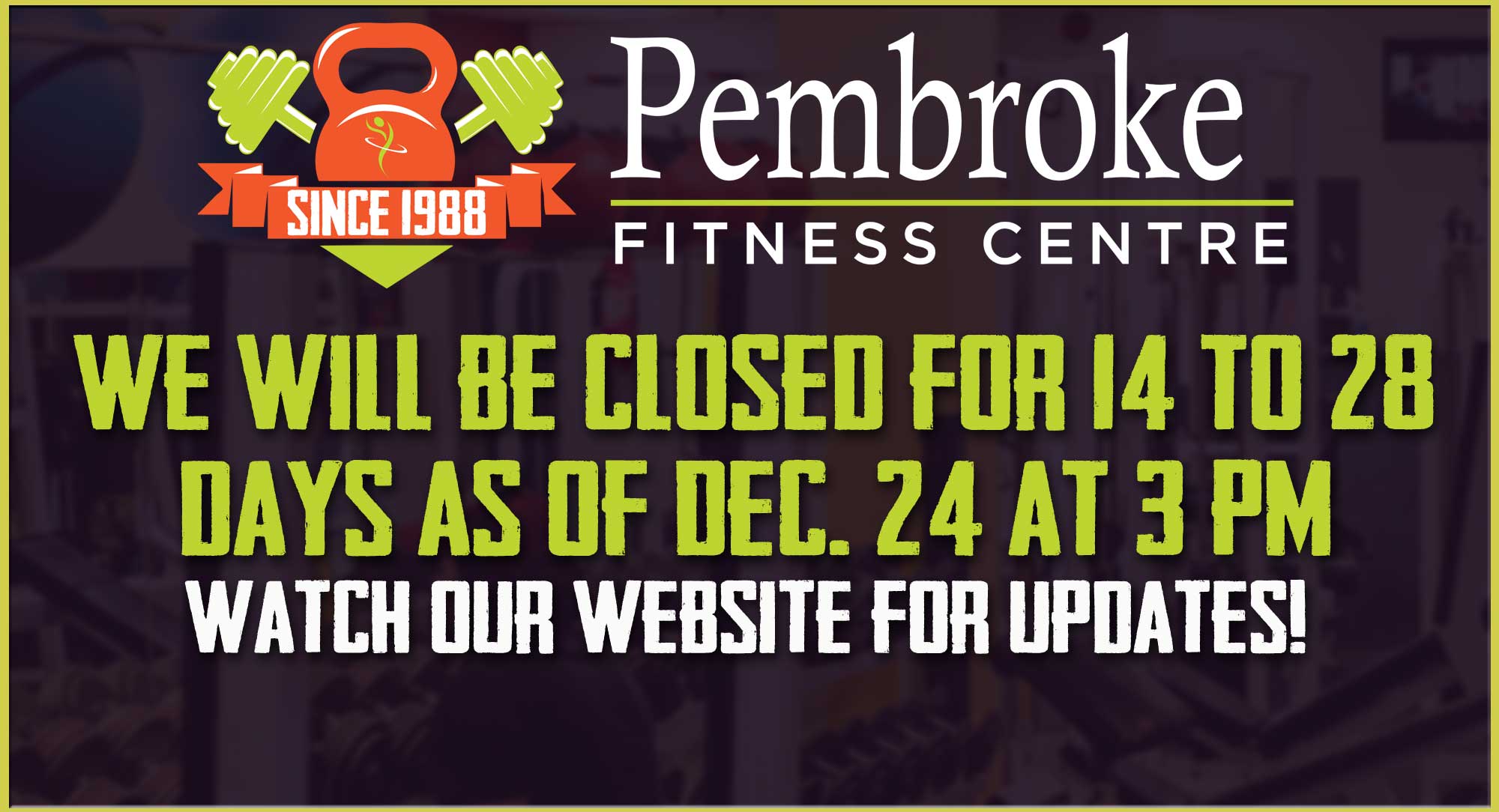 Available Classes December 18 to January 9, 2021
Classes are included in a regular membership package. The cost for each class is displayed for drop ins only. There is no cost to members participating in regular classes.

NOTICE OF TEMPORARY CLOSURE In compliance with the government lockdown we will be closed for 14 to 28 days as of Dec. 24 at 3 pm.