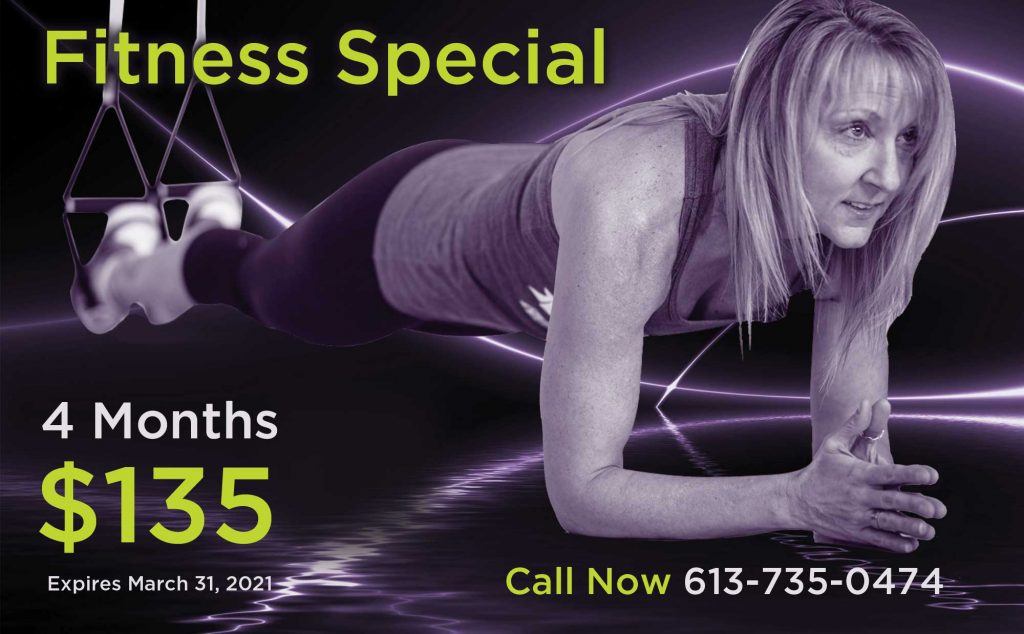 February/ March 2021 Fitness Special- Expires March 31, 2021
Classes are included in a regular membership package. The cost for each class is displayed for drop ins only. There is no cost to members participating in regular classes.

Our fitness schedule will be available Monday, March 8, 2021. Please check back again on Monday.